Peter S. Williams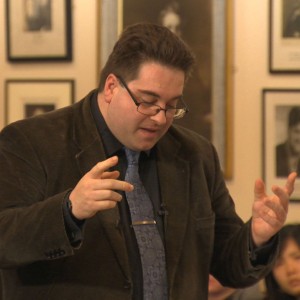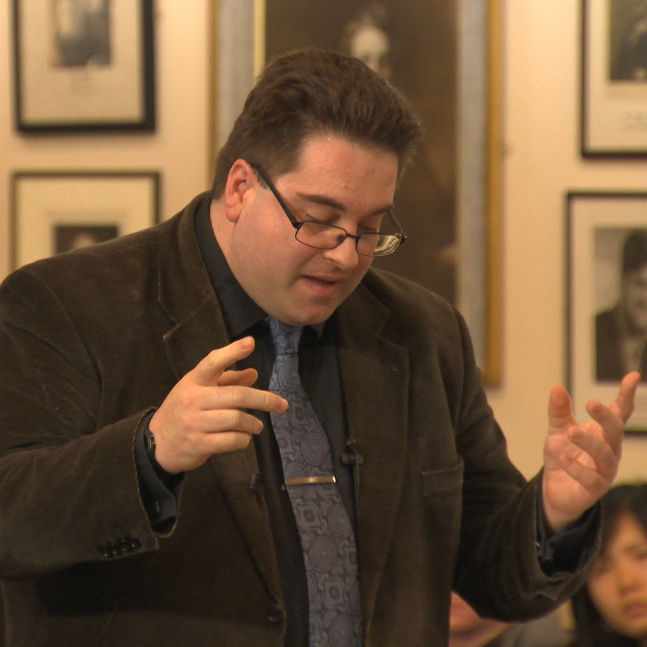 Based in Southampton, England, Christian philosopher and apologist Peter S. Williams (MA, MPhil) is 'Assistant Professor in Communication and Worldviews' at NLA University College at Gimlekollen, Kristiansand, Norway. He speaks internationally on behalf of the truth, goodness and beauty of being a disciple of Jesus.
Peter is a trustee of the Christian Evidence Society, a Montgomery Trust Lecturer and a Travelling Speaker for the European Leadership Forum.
Peter has authored various books, including: Outgrowing God? A Beginner's Guide to Richard Dawkins and the God Debate (Cascade, 2020), Getting at Jesus: A Comprehensive Critique of Neo-Atheist Nonsense About the Jesus of History (Wipf & Stock, 2019), A Faithful Guide to Philosophy: An Introduction to the Love of Wisdom (Wipf & Stock, 2019), C.S. Lewis vs the New Atheists (Paternoster, 2013), Understanding Jesus: Five Ways to Spiritual Enlightenment (Paternoster, 2011) and A Sceptic's Guide to Atheism (Paternoster, 2009). His peer reviewed papers have appeared in journals including Philosophia Christi, Theofilus and Think.
---
Peter's well received introduction to philosophy from a Christian viewpoint – now available  from Wipf & Stock (2019) with a new author's preface & foreword by philosopher Angus Menuge:

A Faithful Guide to Philosophy is the only British Christian introduction to philosophy, a book that will be used as a course textbook and by church study groups and individual readers alike. Covering subjects of central importance to the Christian worldview and containing the broadest range of topics covered by any Christian introduction to philosophy it will be prized by many.
This is the introduction for a 17-part series of videos (videoed and edited by Peter Byron, with music by Peter S. Williams) about the chapters in Peter S. Williams' A Faithful Guide to Philosophy:
Praise for A Faithful Guide to Philosophy

"a practical, readable guide to leading philosophical questions, showing how the Christian faith brings illuminating answers to them. This volume is accessible and incisive, and it furnishes the reader with a wide array of resources in order to delve more deeply into these matters. Highly recommended!"
 – Dr Paul Copan, Pledger Family Chair of Philosophy and Ethics, Palm Beach Atlantic University, and author of A Little Book for New Philosophers

"an invaluable text for Christians who wish to engage with philosophy. This isn't the usual abstract overview, but rather provides the reader with a human experience where their commitment to Christ is nurtured and their needs as a learner are embraced whilst also achieving academic rigour. Every Christian student of philosophy ought to have this book both on their desk and at their bedside." – Dr Trevor Cooling, Professor of Christian Education at Canterbury Christ Church University and co-editor of the Journal of Education and Christian Belief

"A Faithful Guide to Philosophy is faithful, not only in the sense of being reliable, but also in the sense of being infused with a Christian world and life view. It is encouraging to see that this text is centered in natural theology and the philosophy of mind, for these are two areas of vital importance to the Christian faith, for which we must contend vigorously in our increasingly secular society. Williams' focus is well chosen and his arguments interesting and persuasive." – Dr William Lane Craig, Research Professor of Philosophy at the Talbot School of Theology

"a sure-footed guide to philosophy in general, and philosophy of religion in particular… The addition of detailed bibliographies including YouTube videos and Web resources make this book a sure-fire winner for students and for Christian ministers and laypeople alike." – Dr Daniel J. Hill, Lecturer, Department of Philosophy, Liverpool University

"Peter S. Williams… makes the complex accessible and interesting, without distorting the issues." – Stefan Gustavsson, Director of Credo Academy, Stockholm

"an excellent book for introduction to the study of philosophy from the perspective of the Christian faith… The writer models the "love of wisdom" he recommends by his open, engaging and balanced approach… The book clearly shows the importance of philosophy for Christians, and the relevance of the Christian faith to philosophy." – Bjørn Hinderaker, Assistant Professor at Gimlekollen School of Journalism and Communication in Norway

"a highly accessible, stimulating introduction to logic, the nature of argument and philosophy written from a Christian perspective by an author who understands his subject and knows how to communicate it at the right level. This book, which is a delight to read and is full of useful references to books, articles, websites and other media, has the potential to de-mystify philosophy for a generation of young people and provide an excellent resource to enable them to articulate their faith in God with renewed confidence in a way that demonstrates its reasonableness against all New Atheist claims to the contrary." – Professor John C. Lennox, Fellow in Mathematics and Philosophy of Science at Green Templeton College, Oxford

"A Faithful Guide to Philosophy is an extremely well-researched book that is tightly argued, excellent in topic selection, deep in coverage yet readable in style. Williams had done a masterful job of producing a book that is now a must read for Christians who want to explore the intellectual underpinnings of their faith. I highly recommend this delightful volume." – Dr J.P. Moreland, Distinguished Professor of Philosophy at Biola University in La Mirada, California and author of Love Your God With All Your Mind